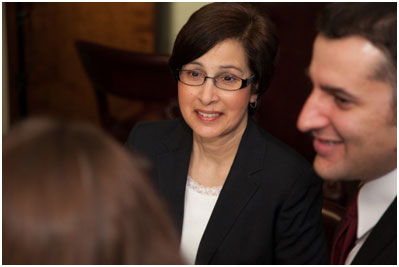 Entrepreneurs rarely start their small businesses with a passion for bookkeeping, but they understand that it is the necessary foundation to a financially healthy enterprise. Let Curchin help you establish and/or maintain your recordkeeping system for financial transactions while you focus on growth and profitable operations. This will significantly reduce time spent on administrative tasks and help to ensure that your business benefits from efficient internal systems for recording purchases, sales, receipts, and payments.
Curchin bookkeeping services can provide you with peace of mind because you know that the correct information is recorded and accessible when it's time for quarterly or annual tax preparation. In addition, our NJ bookkeeping services provide the information you need for the statements and reports that help you make better business decisions. With professional bookkeeping and accounting services, small businesses can operate at a level of financial sophistication that adds value now and as you grow.
Curchin offers these and other bookkeeping services:
Computerized general ledger set-up
Cash receipt / disbursement recording
Bank reconciliations
Accounts receivable
Accounts payable
Payroll / sales tax
For 60 years, one thing has remained the same – our dedication to sustaining long-term client relationships through exceptional financial advice and a high level of customer service. Trust Curchin to help navigate your financial course.