5 Key Takeaways from CFMA's 2023 Economic Outlook Presentation
December 28, 2022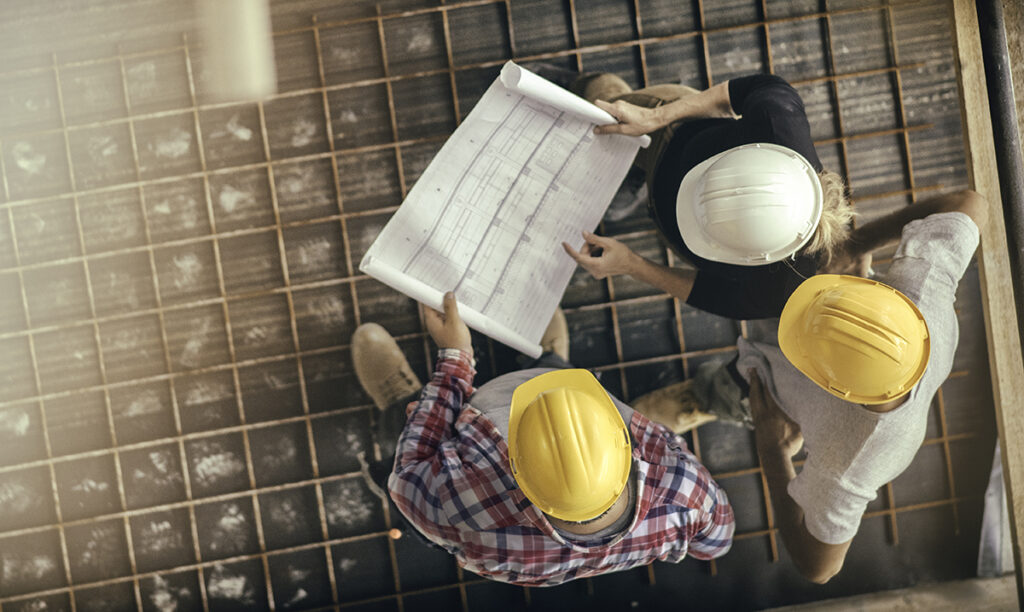 Ready to hit the ground running toward your 2023 goals for your construction business? Fantastic. Full steam ahead. To help you navigate the new year, Bill McNamara from Curchin's construction accounting team attended a 2023 forecasting webinar hosted by the Construction Financial Management Association (CFMA) and led by widely respected economist, Anirban Basu. The presentation provided an in-depth look at how current economic factors are specifically impacting builders, with some discussion on how those factors may play out in the year ahead. Here are the main points of note:
1. Material Costs Are Up (But Some Are Down)
Even entering the fourth year of the pandemic, material costs continue to make things difficult for business owners. Costs for construction materials in general—including concrete, lumber, plumbing fixtures, iron steel and others—increased by 11.9 percent from 2021 to 2022, according to Basu's presentation. Each type of material, however, marches to its own drum. In 2022, lumber prices finally came down from their painful peak, while concrete prices began to rise. Construction companies can expect material costs to remain a significant factor in 2023, but some materials may bring a much-needed reprieve from pandemic high prices.
2. Infrastructure Opportunities Ahead
When we look at where construction materials and spending are being allocated, it's clear that COVID marked an industrywide shift in building trends. Pre-pandemic, contractors were getting most of their work in public safety, office, lodging and amusement and recreation. Now, it's all about manufacturing, water supply, commercial warehousing and sewer and waste facilities. The Flint, Michigan water crisis is just one example of America's aging infrastructure that needs upgrading. Separately but on a similar note, the Inflation Reduction Act will see the federal government promote grants and programs for infrastructure builds such as wind turbines, solar farms, cogeneration plants, and other sustainable infrastructure.
3. The Labor Solve Is Simple
As of October 2022, the U.S. Bureau of Labor Statistics reported 371,000 unfilled construction jobs. A big part of that is because it's not possible to build a house or fix a pipe from home. How do business owners attract qualified candidates for traditional on-site trade jobs that don't offer flexible or remote work? That's not a trick question, nor is it a political debate. Higher wages are the only way.
4. Technology Is Becoming Essential
Higher wages and higher costs are the simplest cause and effect in the business, but construction companies don't necessarily have the luxury of pricing wage increases into their jobs, as they're bidding to obtain projects. This presents a serious quandary, but one that can potentially be offset to some extent by technology.
More and more business owners are using tablets, laptops and smartphones at job sites to track progress. Will an iPad solve all your problems? Of course not, but it will help the people you hire work smarter, which can add up and enable you to keep your bids lower. The good news is that labor force participation appears to be rebounding from its decades-long decline and 2020 low. Even so, the generations now entering the workforce expect to be equipped with technology on the job. Contractors must make tech investments to be competitive in both recruiting and bidding.
5. We're in a State of "Rate and See"
Through 2021, the Federal Reserve insisted that COVID was temporary and transitory. In 2022, essentially conceding that the effects would be much longer lasting than anticipated, the Fed raised interest rates seven times over the course of the year en route to the highest level in 15 years.
How much will the Fed raise rates in 2023? We'll see. What impact will recent and future rate hikes have on construction? To be determined. All we know is that any rate change typically takes 12 to 18 months to cycle through the business economy, and all we can do is move forward with inflation in mind. At this point, though, you're used to surviving and even thriving in uncertainty. Learn how Curchin can help your construction company succeed in 2023.
Please contact our team with any additional questions or feedback regarding this topic!
Contact Us