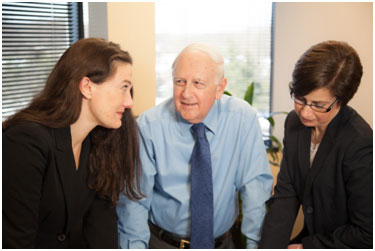 Homeowners' Associations (HOA) in New Jersey have relied on Curchin for over 30 years for audit, tax services and knowledgeable financial advice. As your association strives to create and maintain a sense of community, meet standards and obligations, and build financial strength, we provide cost-effective and consistent service and support. Our trusted relationships with HOA clients ensure that each association's best interests are met—even as board members change and communities mature.
The Curchin Group has been an active member of the New Jersey Chapter of the Community Associations Institute (CAI-NJ) for over two decades. Our HOA sector team stays abreast of legislative changes and sector best practices and will work with your association to proactively meet HOA compliance and financial responsibilities.
Our accounting firm services to New Jersey Homeowners' Associations may include:
Audits, Reviews, and Compilations
Transition to Unit Owner Control
Forensic Accounting including Litigation Support and Expert Witness Testimony
Budgeting and Cash Flow Planning
Replacement Fund Strategies
For 60 years, one thing has remained the same – our dedication to sustaining long-term client relationships through exceptional financial advice and a high level of customer service. Trust Curchin to help navigate your financial course.