Why NJ Construction Companies Should Be Thinking Green
September 26, 2022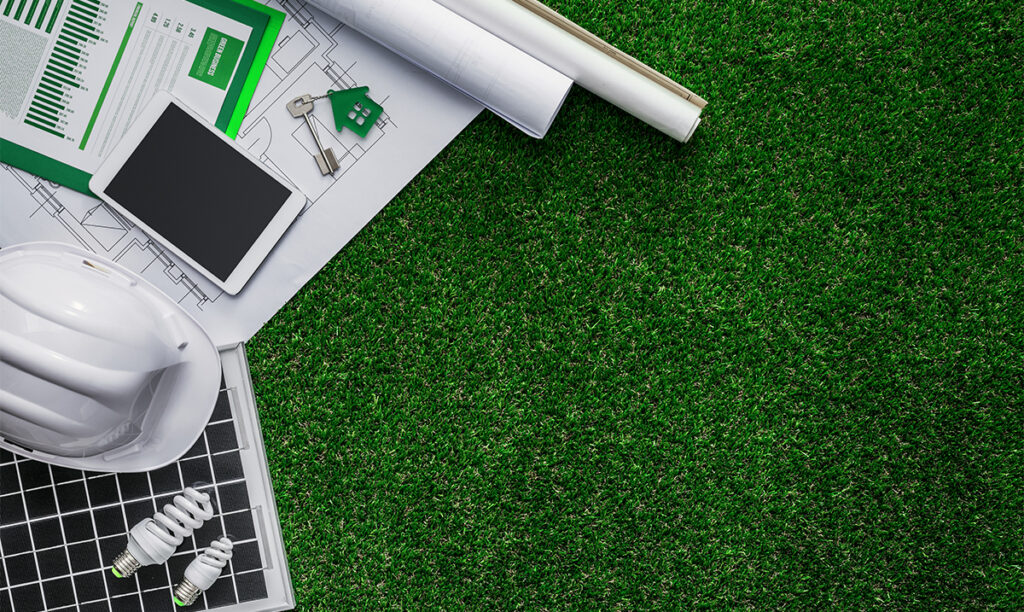 All politics aside, the controversial Inflation Reduction Act is generating big opportunities for construction companies, thanks to the bill's green initiatives such as reducing foreign oil reliance, incentivizing electric vehicles, and other measures aimed at combatting climate change. All of it requires infrastructure, which requires construction. New Jersey is set to receive its fair share of funds—$15 million this year and $104 million over five years—for green infrastructure builds. If you're a construction company in NJ, keep your eyes and perhaps set your sights on the following:
EV Charging Stations
NJ has about 50,000 electric vehicles registered and 670 publicly accessible EV charging stations. The best charging stations are DC Fast Charging stations, which can provide a full charge in 20-30 minutes. There are only 79 DC Fast Charging stations in NJ. While those stations are strategically placed to provide 95% coverage within a 25-mile radius (meaning 95 percent of the time, you're within 25 miles of a DC Fast Charging station), we're going to need a lot more charging stations to support Governor Phil Murphy's goal of 330,000 EVs on the road in NJ by 2025.
The $15 million from the Fed will drive the construction of 600-900 new charging stations. The exact number will depend on how many of them are DC Fast vs. lower, slower charging stations that are less expensive to build. NJ.com reported that the state has the green light to hire private companies for installation and maintenance of these stations.
Electric Buses
In 2021, just a few months before the Inflation Reduction Act's predecessor, the Build Back Better Act, was first introduced, NJ TRANSIT unveiled its roadmap to a 100% zero-emissions bus fleet by 2040. Shortly after the Inflation Reduction Act was passed, the state-owned transit system received over $44 million in funding for a new bus garage in Union City to be designed with electric infrastructure. NJ TRANSIT is actively pursuing construction proposals and bids for projects such as this one.
In addition to public buses, there is a bill pending in state legislature to convert the state's school bus fleet of 15,000 diesel buses to electric, with a proposed budget of $15 million per year for three years.
Signs of the Times
Between the magnitude of the Inflation Reduction Act, the scale of these first funded projects in NJ, and both the federal and state government's clear commitment to sustainability, it seems safe to assume that green infrastructure will be the name of the game going forward. New luxury home builds are even being wired for EVs as we speak.
From highways to homes and everywhere in between, this is a trend with staying power. Will the shift be as dramatic as that from carriage to car? Probably not quite—but close. Read more about the Inflation Reduction Act and what's in it for construction companies not just in NJ, but across the country.
Please contact our team with any additional questions or feedback regarding this topic!
Contact Us