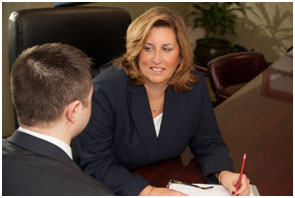 Family-owned and operated businesses have a special place in our CPA firm's history. Since we opened our doors in 1955, The Curchin Group has partnered and grown with many family businesses in New Jersey and beyond. Today we are proud to work with 1st, 2nd, 3rd, and even 4th generation family enterprises.
What makes family businesses unique? The people. The dynamic family environment. The unique business and family matters such as estates and trusts, succession, and the roles of family and non-family stakeholders. Our family business practitioners help you attain your desired results and goals and address the challenges and opportunities affecting your business and your family. A number of Curchin professionals are members of the Family Firm Institute (FFI), a global network of thought leaders in the field of family enterprise, who are certified professionals in Family Business Advising.
Our services are customized to the life cycle and unique needs of your family business and may include:
Business and Strategic Planning
Family Meeting Facilitation
Buy-Sell Agreement Advisory Services
Finance Structuring Assistance
Audits, Reviews & Compliance
For 60 years, one thing has remained the same – our dedication to sustaining long-term client relationships through exceptional financial advice and a high level of customer service. Trust Curchin to help navigate your financial course.