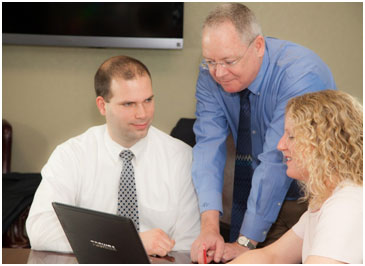 When an audit is needed, you want cost-effective and compliant services that follow the highest industry standards. Curchin's NJ audit firm professionals possess vast knowledge of industry regulations and expectations, enabling them to efficiently meet your personal and business audit requirements so you can quickly move forward.
While audits and reviews primarily provide the assurance needed by others, they can also provide you with oversight and analysis of your internal controls, helping you to address any potential inadequacies.
NJ Personal & Business Audit Professionals
Our New Jersey big and small business audit services uphold the credibility of your financial reporting and help you achieve your financial goals. When you work with Curchin, rest assured your business audit will meet the requirements of lenders, creditors, bonding companies, regulators, and any other stakeholders or assurance requests. Curchin offers a full range of NJ audit and attest services including:
Audit services mandated by a third party
Reviews and compilations
Internal control reporting and audits
Regulatory compliance assistance
Special financial reports and interim statements
Curchin is also among the first accounting firms to have personnel with the AICPA's new employee benefit plan audit credential, demonstrating our ability to apply the core concepts and principles related to high-quality audits of employee benefit plans expected by the Department of Labor.