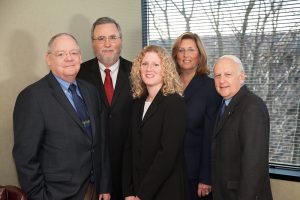 The world we live in is complex and much of our time – from when we awake to when we turn in – is spent in the fast lane, allowing little time to give important decisions their due. We understand that our clients need a trusted advisor now more than ever who can help give guidance on critical matters including those involving business operations and taxes and personal matters impacting generations to come. While The Curchin Group has been a mainstay in Central New Jersey since 1955, our experienced professionals and solutions have evolved to meet the varied needs of modern day enterprises as well as high net worth individuals and families. In Monmouth and Ocean Counties and throughout New Jersey, Curchin's reputation for integrity, client-focused service, and professional excellence stands strong.
The Curchin Group's full-service offerings are grounded in decades of experience and a strong commitment to the local business community. Our solutions include:
For 60 years, one thing has remained the same – our dedication to sustaining long-term client relationships through exceptional financial advice and a high level of customer service. Trust Curchin to help navigate your financial course.