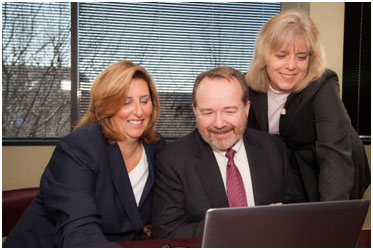 As a family business specialist, we provide business and accounting advisory services that meet the unique needs of the family business. Unlike other organizations, a family enterprise is focused on achieving business results within a family environment. Recognizing this, our experienced and certified family business consulting group advisors provide the support you need to strengthen and grow your business, keep family and non-family stakeholders informed, and plan for the future.
As your family business evolves, Curchin can provide the right services and support at the right time. You can draw on our in-depth family business expertise as new challenges and opportunities arise. Our specialized family business consulting advisors become trusted members of your family enterprise.
The Curchin Group's Family Business Consulting Group Advisory Practice offers:
Accounting and auditing
Business and strategic planning
Family meeting facilitation
Buy-sell agreements
For 60 years, one thing has remained the same – our dedication to sustaining long-term client relationships through exceptional financial advice and a high level of customer service. Trust Curchin to help navigate your financial course.