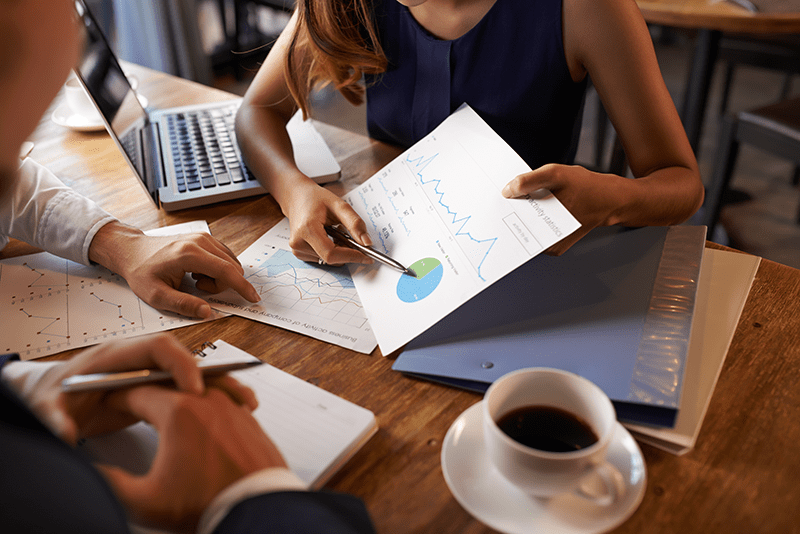 The Curchin Group has been providing businesses of all types and sizes with reliable accounting advisory and financial reporting services for decades. Not only do we understand the nuances of business finance across many sectors, we also hold a deep appreciation for the dedication and focus involved in running a growing business.
Accounting advisory means much more than crunching numbers and compiling reports. Our consultancy enables business owners to make financially sound decisions for efficiency and effectiveness; success and succession. Accounting advisory services available at Curchin include:
Small Business Accounting
For many small business owners in NJ, there are never enough hours in the day to work "in" the business and "on" the business. From the steep learning curve you face when launching a start-up or buying an existing business, to the daily juggling act of managing operations, customer service, sales, IT, human resources and marketing, it's easy to become completely overloaded.
Curchin's small business consulting team helps owners determine what to do—and not do—on the path forward. Small business services can be bundled to minimize costs and maximize our value to you, with any combination of bookkeeping, tax planning and preparation, payroll, benchmarking and much more. Learn about our small business accounting consulting practice.
Family Business Accounting
As family business specialists, we provide business and tax advisory services that meet the unique needs of the family business, from accounting and auditing to tax compliance, business valuations, strategic planning and other related services.
Unlike other organizations, a family enterprise is focused on achieving business results within a family environment. Recognizing this, our experienced and certified family business consulting group advisors provide the support you need to strengthen and grow your business, keep family and non-family stakeholders informed, and plan for the future. As your family business evolves, Curchin can provide the right services and support at the right time. See a full list of our family business accounting services.
Healthcare Advisory
Curchin has extensive experience serving healthcare organizations such as hospitals, surgery centers, physician practices, nursing facilities, assisted living facilities and independent living communities. Our healthcare advisory practice is thorough, responsive and proactive, while navigating the increasingly regulated and complex healthcare environment to deliver streamlined business valuation, fair market value, sale positioning, purchase price allocation, compliance, tax and additional services.
Given increasing demand, rising costs and governmental regulations, the need for specialized financial consulting in healthcare has never been greater. Curchin is here to maintain the highest professional standards in the industry.
Succession Planning
If you own a business and want it to succeed to the next generation or be salable in the future, the time to start succession planning was yesterday. Small businesses, mid-sized companies and family enterprises need a strategy in the event of the owner's or a key executive's disability, retirement, or death. As CPAs, we see the real-life consequences of not planning for the future.
Succession planning considers the effects that your exit or the exit of one or more of your key employees will have on your operations, assets, business structure and taxes, as well as on family, employees, and other stakeholders—and then sets a solid course accordingly. Talk to us about your future. We are committed to meeting your needs today, tomorrow, and even 30 years down the road.
For 60 years, one thing has remained the same – our dedication to sustaining long-term client relationships through exceptional financial advice and a high level of customer service. Trust Curchin to help navigate your financial course.