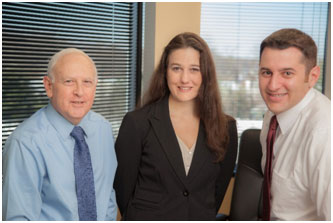 Not-for-profit organizations work with The Curchin Group to build financial stability and maintain compliance while focusing on what is most important—achieving their missions. When solid business practices are in place, good planning becomes possible and goals become accomplishments. Working with us to optimize time and money spent on running your organization frees you to focus resources on your mission and all those who benefit from and support it.
The Curchin Group has decades of experience providing accounting and consulting services to not-for-profits in NJ and neighboring states. Our highly-skilled team is a resource for understanding ever-evolving legislative issues, tax planning, accounting functions, forecasting and much more. Solid, proactive accounting practices build confidence in your organization and support mission success.
Our not-for-profit team of professionals provides these and other accounting services:
Audit and review of financial statements
Advice on Single Audit Act of 1984/96 requirements and OMB Circular A-133 compliance
Grant compliance and specific grant audits
Review and assistance with internal controls and accounting functions
Financial and managerial consulting
Budgeting and financial forecasts
For 60 years, one thing has remained the same – our dedication to sustaining long-term client relationships through exceptional financial advice and a high level of customer service. Trust Curchin to help navigate your financial course.