The Curchin Open
May 5, 2016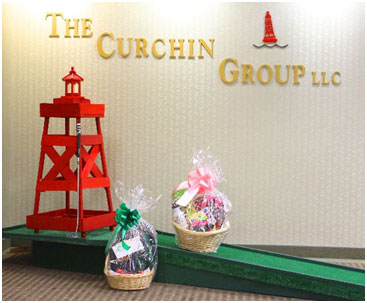 Each November since 2006, The Curchin Group sponsors The Curchin Open Miniature Golf Tournament for Charity. The event has raised and donated over $136,500 to local charities. Clients, sponsors, and friends play an amiable and often hilarious round of putt-putt golf and enjoy refreshments and fun. The Curchin team-designed course features nine holes and flows through our offices in Red Bank.
All proceeds from the event benefit local charities selected in an annual essay competition held the previous spring. Non-profits located in Monmouth and Ocean Counties are eligible to enter by submitting a 250-500 word essay about their mission and how the funds will be used. Winners are selected by The Curchin Group's partners.
Curchin offers sponsorship opportunities to local businesses that would like to help the selected charities and elevate their profile in the community. Recent Curchin Open recipients have included the Girl Scouts of the Jersey Shore, Family & Children's Service in Long Branch, 180 Turning Lives Around, Monmouth County Historical Society, The Samaritan Center at the Jersey Shore, HABcore, Inc., Lunch Break and Monmouth Day Care Center.
We invite you to learn more by contacting: Peter Pfister at ppfister@curchin.com or calling 732.747.0500.
Click here for Essay Submission Guidelines
Please contact our team with any additional questions or feedback regarding this topic!
Contact Us