The Curchin Group Raises $18,500 for Two Local Charities at 14th Annual Indoor Mini Golf Tournament
November 13, 2019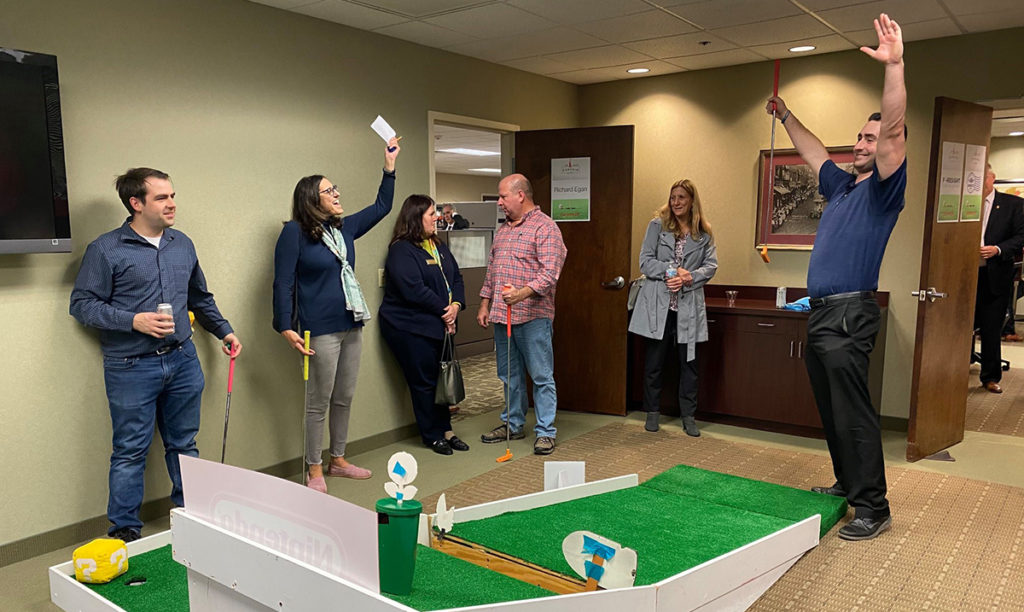 The Curchin Group, LLC, a mid-sized, full-service accounting firm based in Red Bank, N.J., hosted its 14th Annual Curchin Open Miniature Golf Tournament on Wednesday, Nov. 6, 2019 from 3:30 p.m. to 6:30 p.m. This year $18,500 will be awarded to the two chosen charities.
The tournament took place inside Curchin's Red Bank office, transformed into a 9-hole, fun-filled miniature golf course for experienced golfers and beginners alike. Clients, sponsors, and friends played a round of miniature golf on a newly designed course while networking.
Each year, all proceeds from the Curchin Open are donated to two locally-based non-profit organizations. Since its inception in 2005, the Curchin Open has raised more than $213,000. This year's recipients were HOPE Sheds Light, which offers support to families and people seeking long-term recovery from addiction, and The Boys & Girls Clubs of Monmouth County (BGCM), which is dedicated to empowering Monmouth County kids and teens to reach their full potential through education, skill-building, arts programs and more.
"The Curchin Open has seen tremendous turnout over the past 14 years and are proud to continue the tradition again this year," said Curchin Group partner Peter Pfister. "We are very thankful for our sponsors and attendees who made this event such a success."
For more information about the 14th Annual Curchin Open, please contact Peter Pfister at ppfister@curchin.com or 732-747-0500, or click here.
Please contact our team with any additional questions or feedback regarding this topic!
Contact Us