The Curchin Group, Coastal Habitat for Humanity Partner in 3rd Annual Build Day
October 28, 2016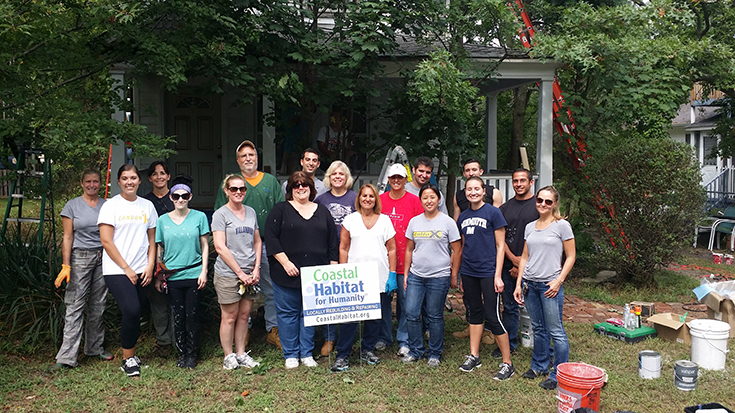 17 employees of The Curchin Group participated in a Build Day on Sept. 20, 2016 with Coastal Habitat for Humanity, the Monmouth County arm of Habitat for Humanity International committed to providing families across coastal New Jersey with "a simple, durable, safe place to live in dignity."
The day's work included scraping, caulking and priming the exterior of a Neptune City, N.J. home as part of Coastal Habitat's Aging in Place program. Monmouth County is home to more than 100,000 seniors and 40,000 veterans. Aging in Place gives a "hand up" to seniors and veterans who are in jeopardy of being forced to move because they cannot maintain or maneuver their family homes.
2016 marked the third consecutive year The Curchin Group has volunteered with Coastal Habitat. In July 2015, Curchin dedicated its NJ CPA Month of Service efforts to Coastal Habitat in a similar Build Day. The organization is also a past recipient of funds from the Curchin Open Mini Golf Tournament, an annual benefit that has raised nearly $137,000 since 2005 for a rotating list of local non-profits.
Please contact our team with any additional questions or feedback regarding this topic!
Contact Us