The Curchin Group Earns SBACNJ FAME Award for 'Curchin Open' Fundraiser
April 30, 2018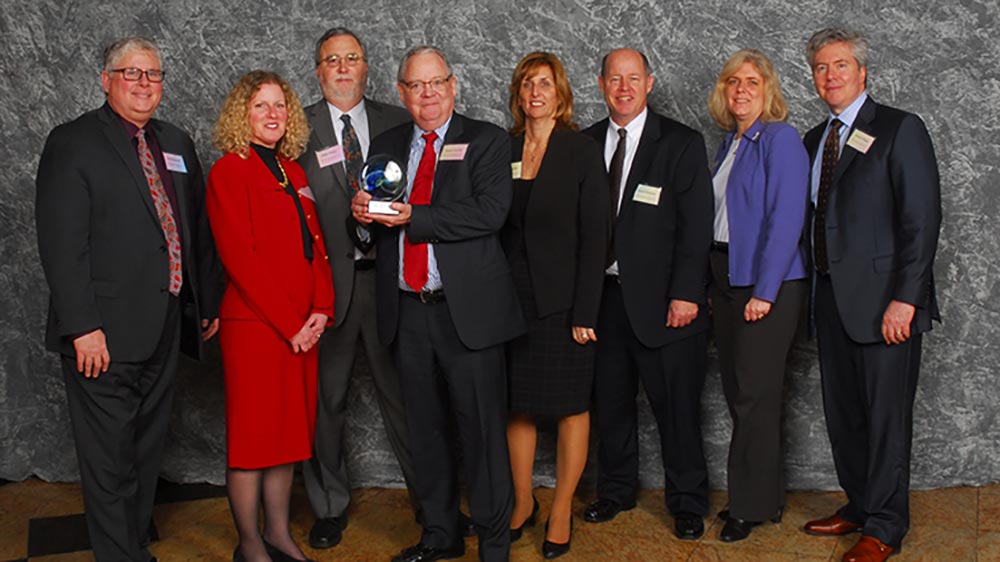 The Curchin Group, LLC, a mid-sized, full-service accounting firm based in Red Bank, N.J., received the award for Associate Special Promotion/Event in the Shore Builders Association of Central New Jersey's (SBACNJ) 14th Annual FAME Awards March 2 at South Gate Manor in Freehold, N.J.
Curchin was honored for the 2016 Curchin Open, the 11th annual edition of Curchin's indoor miniature golf tournament for charity. Each year, all proceeds from the Curchin Open are donated to two locally based non-profit organizations. In 2016, Curchin raised $18,000 for the Monmouth County Society for the Prevention of Cruelty to Animals (SPCA), dedicated to fostering the general wellbeing of homeless, neglected and abused animals; and Mary's Place by the Sea, a respite home for women who are receiving treatment for cancer. Since its inception in 2005, the Curchin Open has raised $155,000.
The SBACNJ Sales & Marketing Committee hosts the FAME Awards to honor builders, remodelers, and associate members for their marketing accomplishments. The winners are selected by a panel of judges, and the ceremony serves as a celebration of Central New Jersey's building community. 300 industry professionals attended the 2017 FAME Awards.
"To be recognized alongside so many esteemed local businesses and individuals is an absolute honor," said Robert C. Fouratt, Curchin's Managing Partner. "We are extremely appreciative of the many clients, partners, families and friends who come out to support The Curchin Open each year. We would also like to extend a thank you to the SBACNJ, and a warm congratulations to all of this year's FAME winners."
Please contact our team with any additional questions or feedback regarding this topic!
Contact Us