Companies that Care: The Curchin Group named a "Champion of Good Works" by the Commerce and Industry Association of New Jersey (CIANJ) for Second Year in a Row
April 19, 2018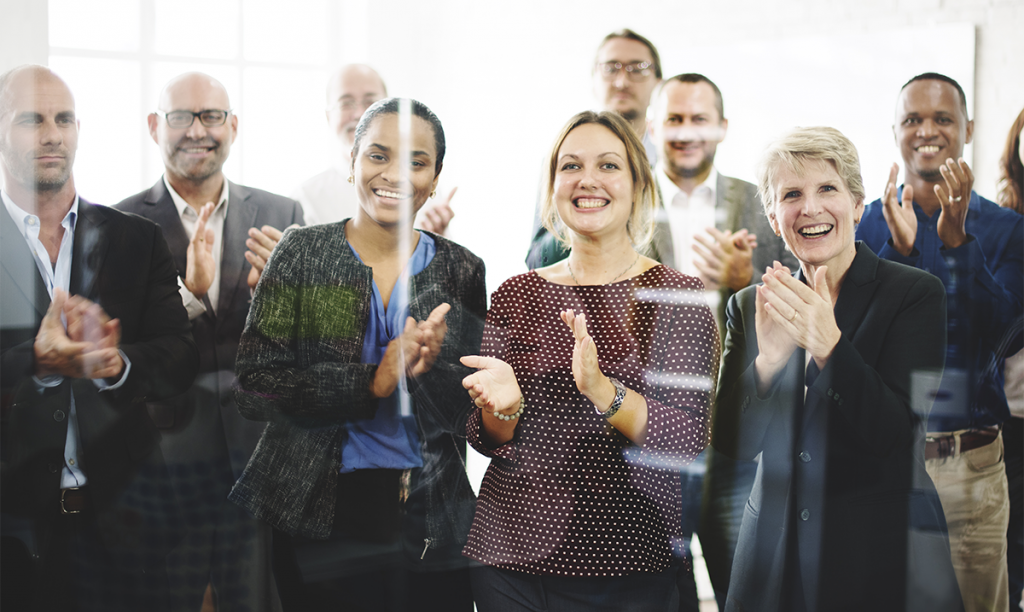 The Curchin Group was named a "Champion of Good Works" by the Commerce and Industry Association of New Jersey (CIANJ) at its Fifth Annual Chairman's Reception, honoring the philanthropic efforts of the local business community. The Curchin Group was recognized in the "Supporting New Jersey Charities" category along with five other organizations.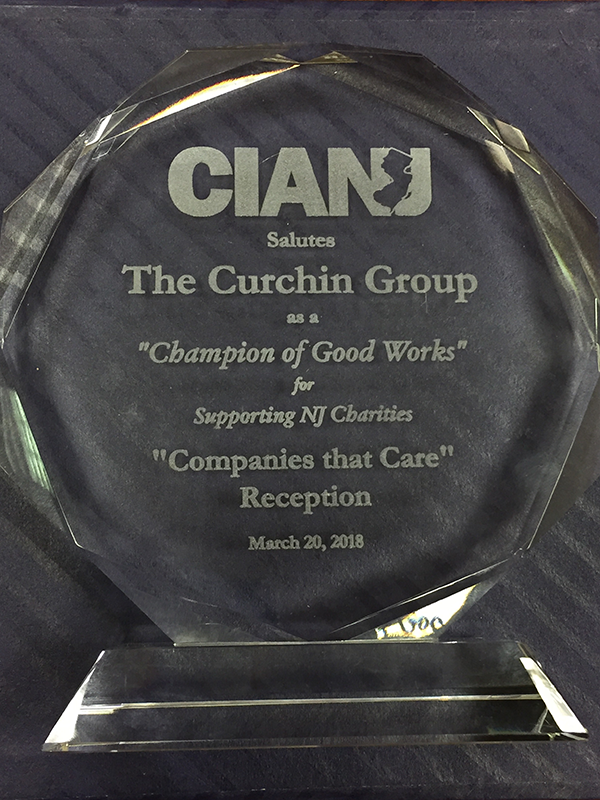 With over 30 sponsors, the widely-supported event catered to over 200 business executives in attendance at the gala reception at Nanina's in the Park in Belleville, NJ. A blue-ribbon panel of judges reviewed all the submissions and selected the champions, and Andrew Silverstein, chairman of the CIANJ board of directors, presented the "Champion of Good Works" awards to 39 businesses, organizations and institutions in New Jersey.
Each award highlighted the generosity of the recipients who have contributed to the greater good of the community by caring for veterans, aiding children in need, feeding and sheltering the hungry and homeless, volunteering and fundraising, protecting the environment, and/or providing emergency services and support to employees and their families during difficult times. 
"At The Curchin Group we believe community is key," said Robert C. Fouratt, CPA, Managing Partner. "Each year we dedicate a substantial effort toward serving the local non-profits who work hard to serve us, our families and communities every day. We are honored that our contributions toward charities have been recognized by the CIANJ and furthermore, that we can take part in a mission toward the greater good while having fun all the while."
Silverstein awarded The Curchin Group's "Annual Curchin Open" Miniature Golf Tournament hosted in its Red Bank office. Every year the tournament opens up the opportunity via essay submissions for local charities in Ocean and Monmouth counties to become the non-profit beneficiary of the prospective funds raised. Since its commencement in 2005, the tournament-turned-tradition has raised more than $177,000 to benefit local charities in the surrounding communities. Last year, the 12th Annual Open awarded a record $22,000 to the 2017 beneficiaries, The Arc of Monmouth and Breast Intentions. The Curchin Group is planning for a successful 13th Annual Curchin Open to be held in November, and will be accepting essay submissions through June 5, 2018.
 CIANJ is a statewide business advocacy organization based in Paramus. It represents more than 900 member companies from every business sector. The association asked businesses to submit stories of their good works for consideration of the awards. These accounts and pictures are featured in a special "Companies that Care" section of the March issue of COMMERCE Magazine, the media arm of the association.
Please contact our team with any additional questions or feedback regarding this topic!
Contact Us