Curchin Group and Partner Peter Pfister Win 2013 Award for Innovation and Management Excellence for INPACT Americas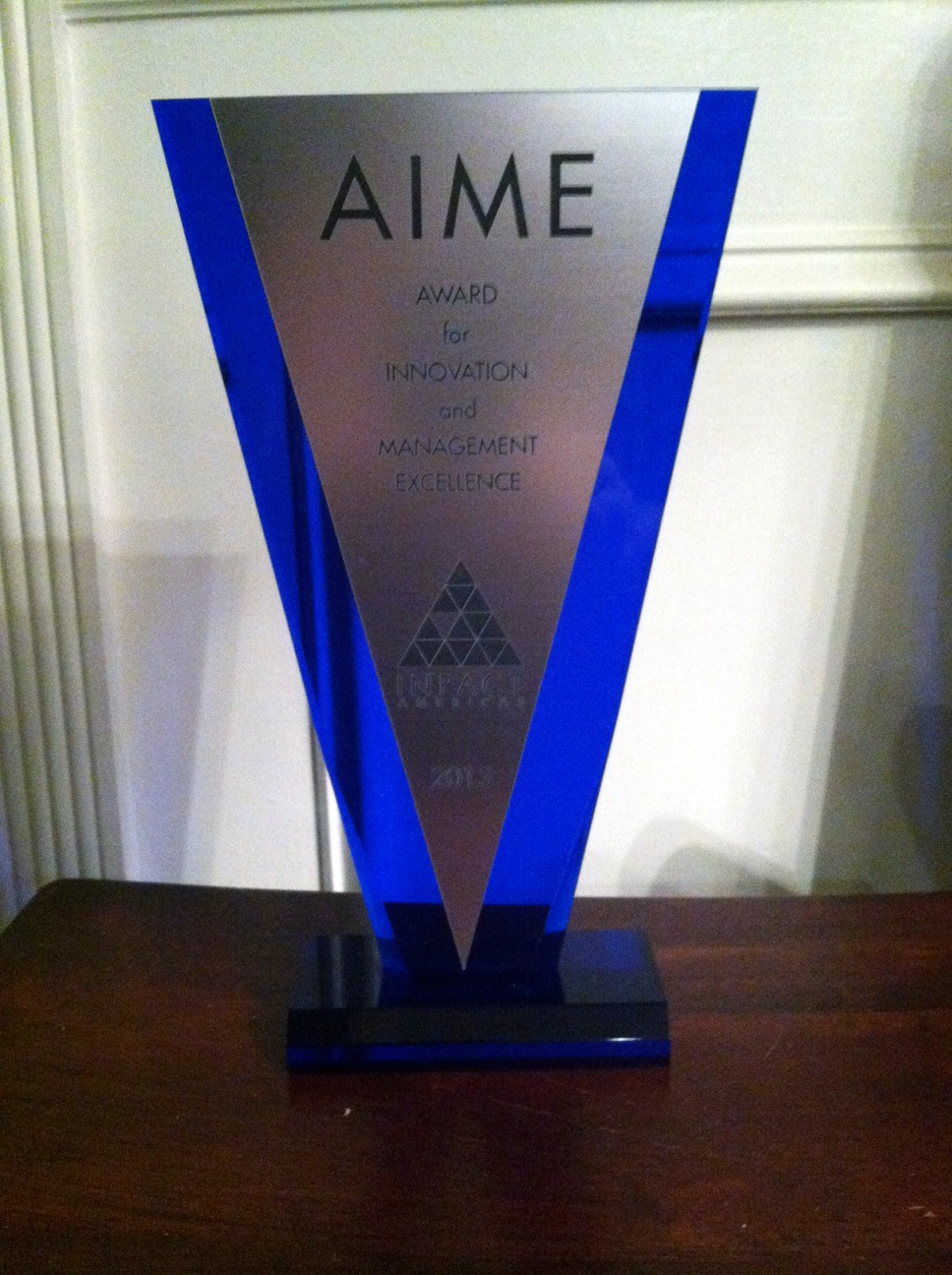 RED BANK, N.J. (November 18, 2013) - The Curchin Group, LLC, a mid-sized, full-service accounting firm based in Red Bank, N.J., announced that Partner Peter Pfister, CPA was presented with the 2013 Award for Innovation and Management Excellence (AIME) for chairing the Annual Curchin Open Miniature Golf Tournament (Curchin Open), during the INPACT Americas Partners Forum Fall, held November 13-16, 2013 in Scottsdale, Az. The forum was directed to accounting firm principals to teach strategies and skills necessary in the successful management of an accounting practice. INPACT Americas is a nonprofit association focused on contributing to the profitability and success of North America's accounting and consulting firms through management and marketing programs and resources.
To apply for the AIME, INPACT Americas asked accounting firms to share an idea, innovation or best practice with their peers, culminating with a presentation during the Partners Forum Fall. Among the firms presenting, Pfister, who represented The Curchin Group, was chosen by the INPACT Americas members to receive the award. Pfister has served as the Chairman of the Curchin Open, held annually at The Curchin Group's Red Bank, New Jersey office. Over the past eight years, the Curchin Open has raised and donated approximately $105,000 to local charities. Pfister, who serves as Tax Partner, and Co-Partner-in-Charge for the Firm's tax committee, has over 30 years in public accounting. He specializes in providing tax planning & compliance, retirement planning and accounting services to small and mid-size closely-held businesses.
Celebrating over 55 years in Monmouth County, N.J., The Curchin Group, LLC is a certified public accounting firm that helps small to mid-sized businesses and individuals reach their financial goals through providing a broad range of Assurance; Tax; Financial Planning; Business Advisory; 1031 Exchanges; Family Business Consulting; and Litigation & Valuation Services. The firm is dedicated to giving solid accounting and financial advice, sustaining long-term relationships with its clients and employees and giving back to the surrounding community.