Top 15 Takeaways from the 2020 International Builders' Show in Las Vegas
March 2, 2020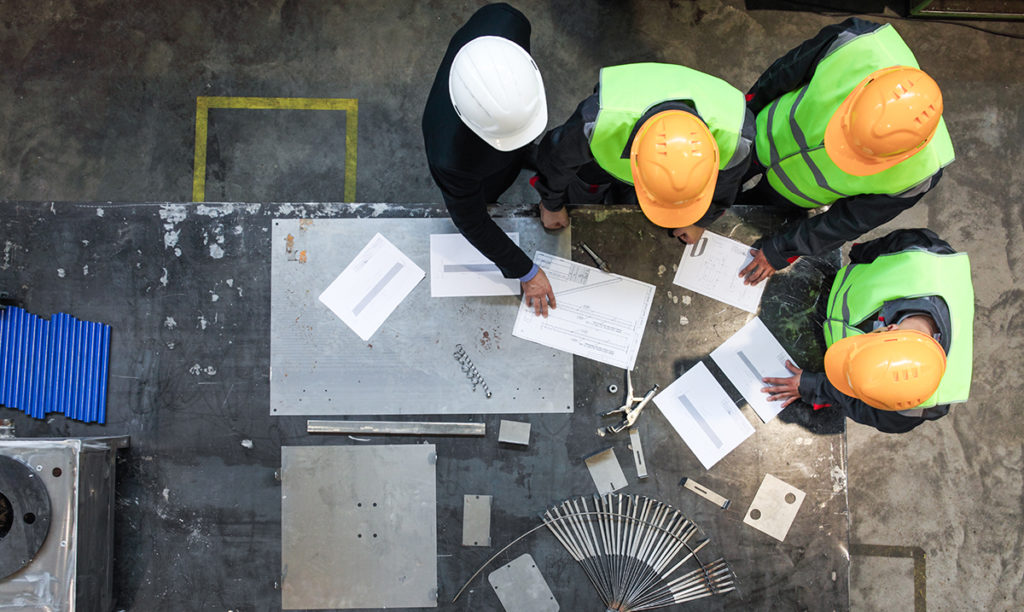 As a leading construction accounting firm in New Jersey and the Mid-Atlantic, The Curchin Group attends trade shows across the U.S. to keep the pulse of the A/E/C sector. Most recently, we visited the National Association of Home Builders (NAHB) International Builders' Show (IBS) January 21-24, 2020 in Las Vegas, Nevada and the Shore Builders Association of Central New Jersey's (SBACNJ) economic forecast at Jumping Brook Country Club in Tinton Falls, NJ on February 5, 2020. Here are the most important cliff-notes from both events.
Succession Planning Starter Questions
1. Who is the successor? We must identify that person early enough to be able to train and prepare him or her to run the company.
2. Are you sure a family member will take the reins? We cannot assume. If a sibling opts out of the family business, how will you rebalance the planning and wealth distribution?
3. Will a non-family member run the company? If so, how will they finance the business purchase and who, if anyone, in your family will oversee their leadership?
Acquisition Development & Construction Financing
4. Land banking inventory is increasingly being financed through combinations of third-party lending partners, including banks, private investors and institutional investors.
5. The investing partner with the lowest interest rate is not always the one to prevail. Selection and placement have numerous variables such as location, investment dollars, project length, property type and more. Vary the mix based on the appetite of the partner—and on larger projects, spread the risk between multiple investors so no single investor gets all of the steak while the others get the gristle.
6. Established builders are actively trying to reduce risk and avoid signing for non-recourse debt. One builder joked that he applies his non-recourse debt repellent like sunblock when visiting the bank!
Current Home Building Trends
7. A builder producing 1,900 units a year does so with only 30 building plans. Keeping it simple has many production benefits—and this is not just a trend in 55+ or age-restricted communities.
8. When evaluating sale vs. lease mix for a development, many developers are pricing rental ROIs so that the cap rates equal or break even with new home sales income. This ideal spread assists in determining which and how much of a development is marketed as a for-sale property vs hold and lease.
9. A Colorado builder stated their observed need to provide consumers with high-performing homes incorporating more technology and advanced materials in order to compete against national home builders.
10. While not yet mandated in NJ, support for using the HERS (Home Energy Rating System) Index in the secondary market is growing, illustrating why a newer modern home would be cheaper to operate than a secondary sale home. If you are not familiar with the HERS Index, it's just like golf; the lower the score, the better.
11. With more technology entering the home, a new emphasis on the command center is a must. Finished and painted mechanical areas are encouraged, with easy access rather than the traditional jungle of pipes, wires, and controllers. Builders should consider finishing off the mechanical areas of a home with the same care as that taken in completing living areas.
Economic Crosswinds
12. We are in unprecedented times, with both home mortgage rates and unemployment rates under 4%. Robert Dietz, Ph.D., NAHB Chief Economist, is bullish on the prediction that housing—specifically in NJ—will start growing even more than the 3% that many suggest in 2020.
13. Dietz identified and emphasized how the cost of regulatory compliance has risen over 29% between 2011 and 2016 alone. The average share impacting each home is as much as 24.3% of the home's final cost.
14. The average new home size is hovering around the 2,100-2,200 square foot range, down from historical trends and holding over the past several years.
15. Dietz believes higher density housing will continue to grow while single-family homes for sale will only maintain their current numbers in 2020. Single-family to rent homes are maintaining a strong foothold in the market as well.
Gain more insights that you can use to strengthen the financial health of your A/E/C business here.
Please contact our team with any additional questions or feedback regarding this topic!
Contact Us